6ix9ine's Grillz: TOP 4 All-Time
The American rapper does not shy away from eccentricity. Tekashi 6ix9ine has his own conception of fashion. Indeed, it seems that the rapper from New-York likes what shines, what flashes. Result? After having put dozens of colors on his hair or teeth, he decided to spend 50,000 dollars to have his teeth made in diamond, custom made, of course !
Below, we propose you to discover a little bit what this new jaw will look like. To be completely honest, we still have a little bit of trouble understanding where all this is going to lead the rapper but after all, why not.
TOP 4 of the Best Takeshi69's Grillz
6ix9ine has released its first tracks in 2014. Over the years, his style evolves significantly. The artist now stands out with a very colorful look: rainbow hair and flashy Grillz. The New York rapper's evolution can also be seen in his tattoos.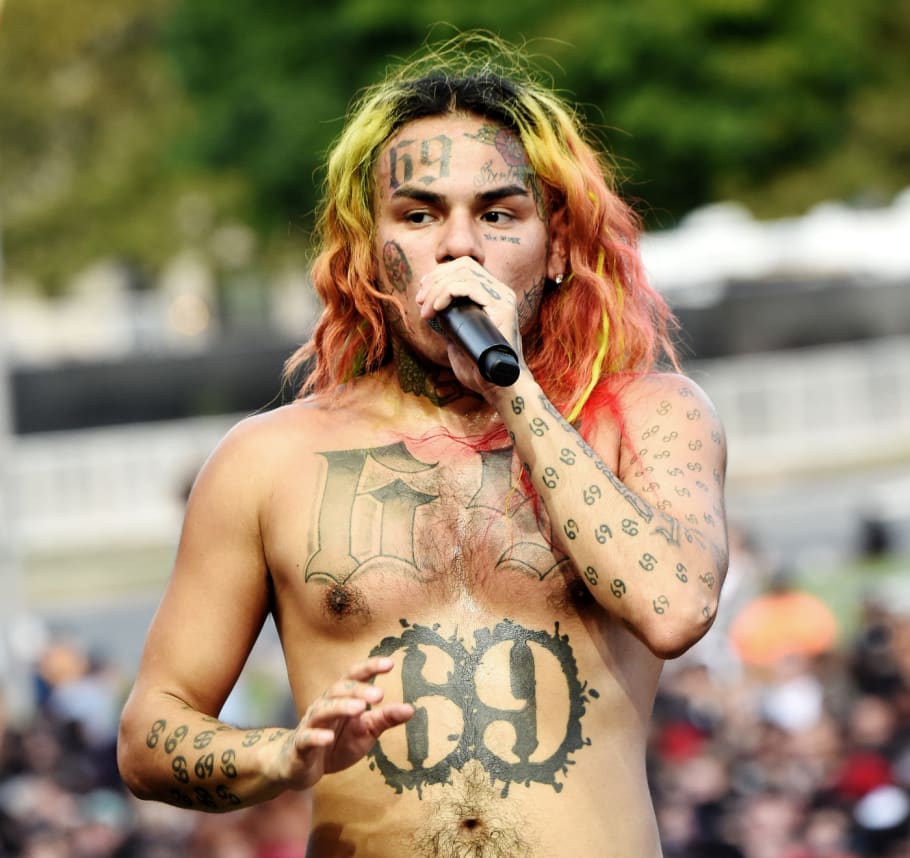 The more time goes by, the more the teenager gets "69s" written all over his body, including on his face. Apart of his tattoo, his colorful look is also an important image of his self branding. As you well know, Takeshi and the rainbow's colors is a long story of love, as he said during an interview:
"I literally, when I did the first rainbow was when we did poles with Trippie, and I literally did every color, and I said I need a new color for this video."
"Let's just do em all at once." We just did it all at once, and I just stuck with it, and that s**t was viral."
1. 6ix9ine Teeth Golden Rainbow
This teeth accessory is the most iconic piece of this mexican-american rapper. Iced Up London propose you our version to make sure you can drip as 69, without killing your wallet.
These rainbow teeth accessory have high-quality brass and adjustable grillz to fit the shape of your tooth. We provide silicon molding bar to you to be able to shape your golden teeth as your dental shapes. We also provide an extra bar, in case you need for another grill or for back-up.
2. Shark Rainbow Grillz
The Shark Rainbow Takeshi's Grillz is a little bit more advanced than the first one. In fact as we could see on Youtube or Instagram, 6ix9ine had hard time talking with this huge grill on his teeth. It sounded a little bit tricky to have a normal conversation.
Expect that, this grill is super original and colorful. It makes us think about Trippie Redd's Shark one by Johnny Dang & Co. The diffrences are colors, size of the teeth and diamonds or not.
3. Vampire Diamond Rainbow Grillz
The Jimmy Boi's Vampire Rainbow Diamond dental accessory is one of the most expensive purchase of the Brooklyn based rapper, about $150K. Tell us in the comment section below, if you go for this custom made piece with millions on your bank account.
Also, we are really curious to know which is your favorite teeth grills among our selection. If you have favorite dental jewels that you would like to see in our collection, hit us in the comment section as well.
4. White Gold 18 Karat with 585 Diamonds By Johnny Dang Grillz
Since 6ix9ine released his video clip "GOOBA", you could spot that he has new grillz. In fact, as you can see on the video you shared you above, Johnny Dang (again him), the legend of the American Grill scene finished his shiny Ice Diamond Grillz.
Since this day, the crazy rapper made pretty much all his video clip with this accessory on his teeth such as "GOOBA", "TROLLZ" featuring with Nicky Minaj and "YAYA" one of his latest video clip on Youtube.
Why does rappers put grillz on their Teeth?
Stars like to have shiny teeth, but they also like to be at the forefront of the trend. So it's only natural that some of them have a crush on grills. In gold for the purists, silver for the more "sober" or diamonds for the more bling-bling, the grills come in an infinite variety of colors and can sometimes be adorned with different patterns.
1. History of Grillz
We must go back to the seventh century B.C. when the Etruscans, living in the center of the Italian peninsula, seemed to be the first to wear such finery. But they weren't the only ones to wear grills. The Maya, in 300 B.C., residing in Central America were fond of jade, a gemstone with the color green, symbol of prosperity.
All these people are mainly descendants of the Maya and live not only in Guatemala but also in Mexico or Belize. Due to an increasing immigration from the 1950s to the North, many of them will keep this attraction for customization of teeth. Little by little, young people are taking over this trend.
A few dozen years later, Johnny Dang, a reference grill craftsman in the United States, moved to Houston in 1996. Today he has become an icon in hip-hop, and Migos or Chief Keef shoutout him in their songs. As present in hip-hop as it is in fashion. Some, like Kodak Back, are even ready to get their teeth smashed to put on eternally blonde teeth, a beautiful tradition made in Florida.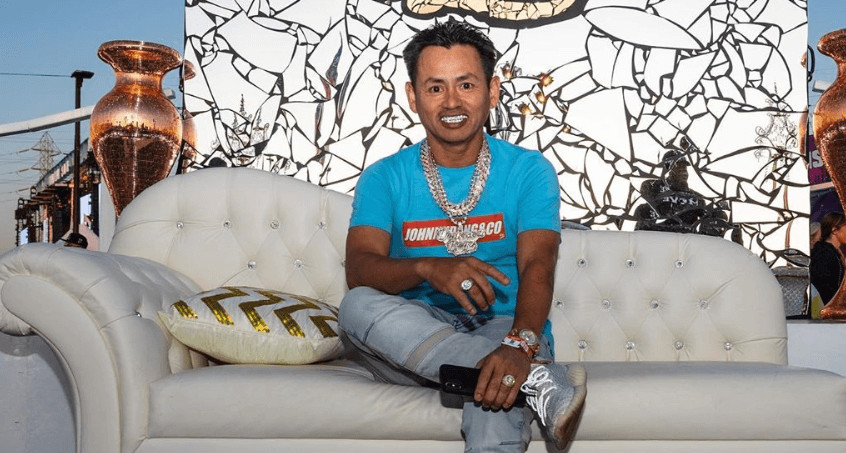 2. All Eyes on Me : My Watch, my Chain, my Grillz
Having become fashion accessories in their own right, grills logically end up being admired by the teeth of the most mainstream celebrities. To the amazement of the celebrity press, on the red carpets Madonna, Katy Perry, Lady Gaga or Cara Delevingne are seen with a row of gold in their mouths, just like rocker Anthony Kiedis of the Red Hot Chili Peppers or actor Johnny Depp.
If you in turn want to have the look of the "Rockstar" aka Hip-Hop star, find all our grills in our denture accessories collection. We have selected the best products of your favorite rappers at affordable prices. Scum Gang, Turn up !
1 comment
A blue iced out diamond grill
Leave a comment