50 Cent: Net Worth in 2020 & Career Review
Today, we're going to portray 50 Cent, the New York rapper and urban culture legend of the 2000s. Also, at Iced Out, we are interested in jewelry, grill and other gold and diamond accessories; and on this point 50 Cent was a reference, often copied, never replaced.
This year 50 Cent blows its 45th candle and for the occasion we come back on 5 infos to know about this legend of gangsta rap.
Who is 50 Cent?
Curtis James Jackson III aka 50 Cent is 45 years old and is now in the spotlight. 20 years after the release of his 1st album "Power of the Dollar" the rapper from Queens has simply become one of the most influential, most recognized and richest rap personalities. An exceptional position that can be explained by the impressive career he justifies.
50 Cent is above all nine studio albums, including the immortal "Get Rich or Die Tryin", dozens of films including his own biography with the same title "Get rich or Die Tryin'". We note that his filmography is longer than that of some famous actors. It is also the realization of a successful series "Power", nominated 17 times and 13 times rewarded.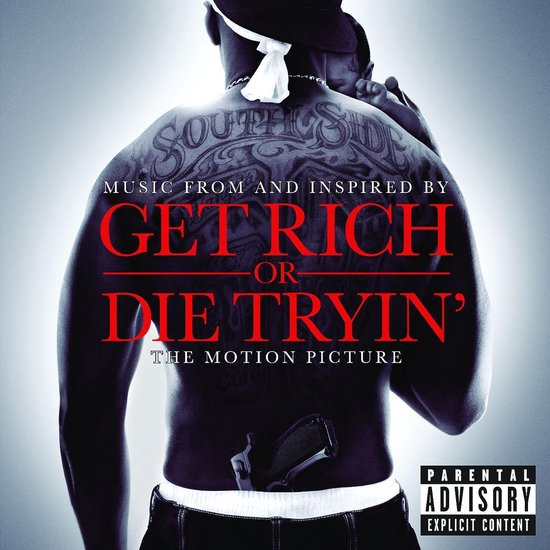 Finally, 50 Cent is an astronomical amount of other projects, business and collaborations that together beat his legend. Even making him, after his failed assassination, the very personification of the expression "what doesn't kill you makes you stronger". So at the age of 45, the rapper-composer-actor-producer-businessman still seems very far from retiring and success is still there. On this special day, here are 5 facts about 50 Cent that you may not have known.
50's career review
There are obviously a lot of major events in 50 Cent's career. We decided to choose 5 facts that make the hip-hop star a legend of the street and American music forever.
1. Fifty started selling drugs at the age of 12.
It's no secret that Curtis had a difficult childhood, but he fell into violence at an early age. It was at the age of 12, when he was now living with his grandparents, that he began dealing drugs, especially crack, a drug that is very popular in New York's poor neighborhoods.
2. It was Eminem who launched his career
And yes, it was Slim Shady who discovered the artist and started his career. It was his manager at the time Paul Rosenberg who would have made him listen to the 50's. Impressed by the MC's skills he would have invited him to L.A. to meet Dr. Dre. After that 50 Cent signed on Eminem's label, Eminem and Dre produced "Get Rich or Die Tryin".
3. His name "50 Cent" comes from a famous New York killer.
Curtis Jackson confessed to having chosen the alias "50 Cent" as a tribute to the notorious criminal Kelvin D. Martin a.k.a. "50 Cent". The man who rocked Brooklyn in the 80s was called that because he was willing to kill anyone for 50 cents.
4. Fifty has more or less a beef with half of the rap game
50 Cent is constantly in clash and a lot of rappers. For starters, he's always in trouble with his former G-Unit collaborators, especially Young Buck who even tried to disguise him from his cell. In the long-time clash category, we also find Ja Rule, whom he even mocked recently. But also, Nas, Jadakiss, The Game, Jay-Z, Rick Ross, Fat Joe.
More recently, it is French Montana that has joined his blacklist. Other artists follow and this selection extends even beyond the music industry. In other words, in order to draw up a complete list of the enemies of the performer of "Patiently Waiting", one must be patient.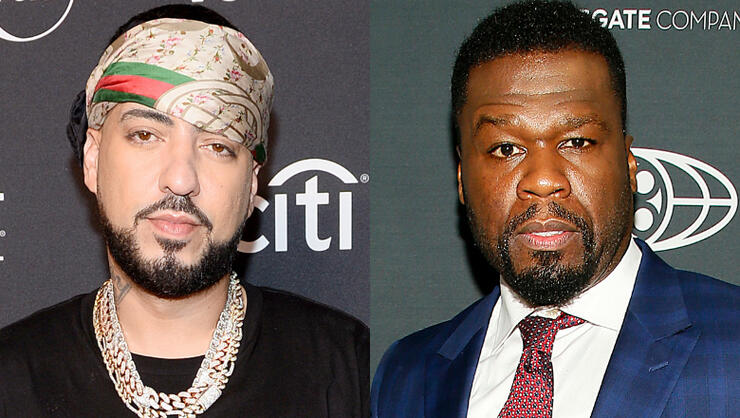 5. He has his star on the walk of fame.
Curtis "50 cent" Jackson and Eminem attend a ceremony honoring Jackson with a star on the Hollywood Walk of Fame on Thursday, Jan. 30, 2020, in Los Angeles. Since this date, Fifty has its own star on the famous Walk of Fame on Hollywood Boulevard.
As a reward for his brilliant musical career and the influence he continues to exert as an artist, a business and even a symbol of "black excellence". Eminem and Dr Dre were even present for the occasion.
How much is 50 Cent net worth in 2020?
It was not an easy year for the rapper, but the millions of dollars raised will be a sweet consolation. 50 Cent, 45 years old, would largely dominate the ranking of the "best paid rappers in 2020" with revenues estimated at nearly 97 million dollars!!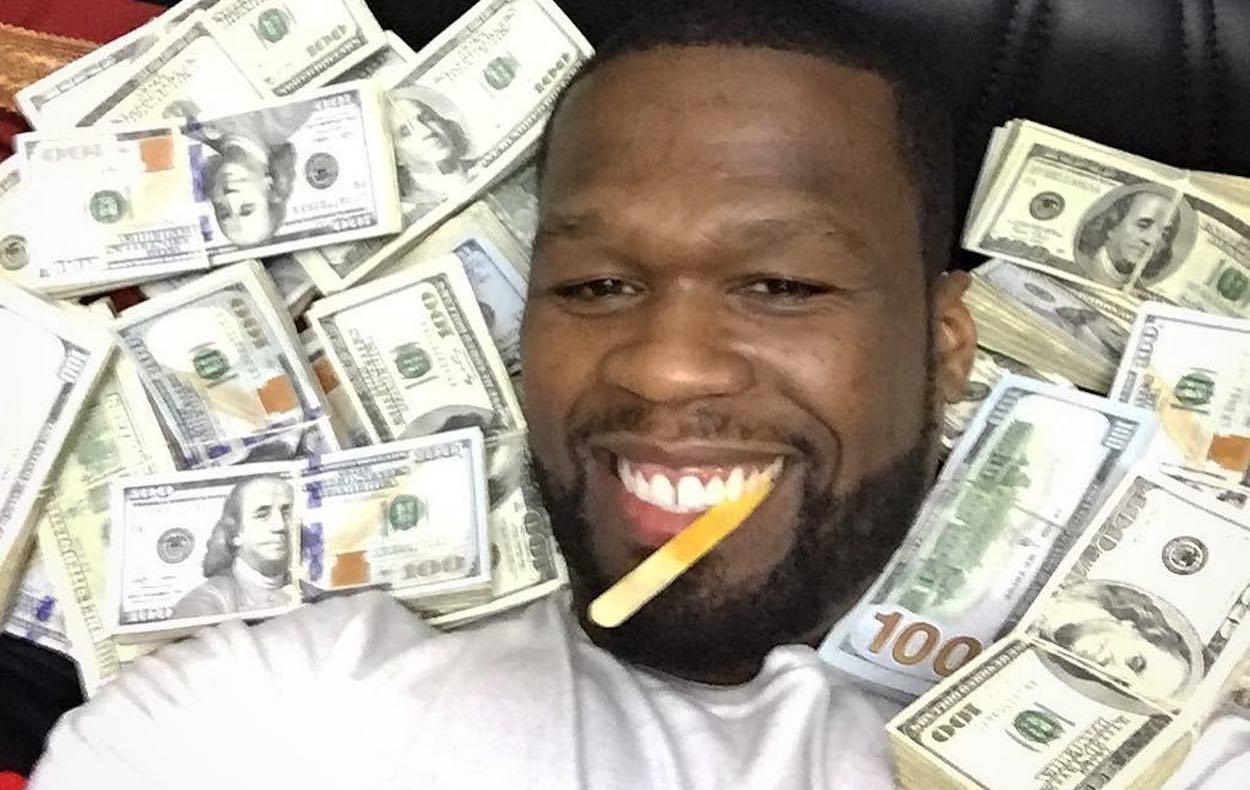 1. The great reborn of 50 Cent
In 2018 the rapper's career seemed to be at a standstill. The return to the top is all the more spectacular. According to the American business magazine People With Money and its much-anticipated list of "the world's highest paid rappers" published on on October 27th, Jackson amassed a staggering almost 100 million between September 2019 and September 2020. An increase of almost 50 million compared to the previous year, enough to cheer him up.
2. How much is 50 Cent's fortune?
In order to rank all rappers perfectly, People With Money magazine takes into account direct earnings but also revenues from advertising partnerships, royalties and other investments. According to calculations, the rapper-entrepreneur would weigh close to 245 million dollars.
In addition to his professional earnings, he owes his huge fortune to sound stock market investments, a substantial real estate portfolio and the lucrative advertising contract with CoverGirl cosmetics.
He would also own several restaurants in Washington, a soccer club in New York, and would also be involved in teenage fashion with a clothing line and a perfume, all of which are financial successes. This first place was eagerly awaited by 50 Cent fans who no longer dared to hope for this triumphant return to the forefront of the scene.

If you've read the article so far it's because like us you appreciate the artist and businessman that is 50 Cent. To support us and motivate us to write about another of your favorite artists, we invite you to comment under this article. And to go further, if you are interested in the style of the New York rapper, we have a very large collection of beautiful jewelry, from bracelets to necklaces, pendants and watches.
Leave a comment