What's the signification of the « K » in 14K Gold Chain?
One always wonders how to judge a gold necklace, bracelet or ring when one wants to buy it. And above all, what's that damn "K" on jewels label mean!?
Today, finally, we are going to solve this problem so that you will never have to ask yourself the question again and also you will be able to act smart in front of your friends. To take a fixed example for you to follow, we will take the example of the 14K Gold Chain. This will be our example in this article. Come on, let's see what it means.
What does « K » mean?
In jewelry, the carat is a measure of the purity of precious metals such as gold. It is symbolized by the letter "K". In order to determine a trade-in price, we must evaluate this purity level by identifying the carat to which your jewel belongs.
The evaluation is thus done according to the carat, which is the quantity of pure gold (also called fine gold) present in your jewelry. The more the quantity of pure gold is important, the more the rate of recovery will be interesting for you. Pure gold corresponds to the 24k (jewelry containing 99.9% fine gold), the highest concentration, while the 9k has the lowest quantity of fine gold.
How much is 14K gold chain worth?
To give you a concrete idea of a carat, here is an example of the percentage of fine gold and prices of the different carats.
24 Carats jewelry is 99.9% fine Gold
18 Carats jewelry is 75% fine Gold
14 Carats jewelry is 58,5% of fine Gold
9 Carats jewelry is 37,5% of fine Gold
Here is the price for 1 gram of fine gold for each "K".
$61 net for 1 gram of 24K
$56 net for 1 gram of 22K
$46 net for 1 gram of 18K
$35 net for 1 gram of 14K
$22 net for 1 gram of 9K
If you take our example of 14K Gold Chain. Your 200 grams chain will cost you $7,000 just in gold. Now it's clear why your favorite rappers are so proud to showcase their biggest gold jewels.
How to clean a 14K, 18K, 24K Gold Chain?
When you invest so much money in such a jewel, it is essential to know how to care for it, so that it loses as little value as possible. To help you, Iced Up London, has decided to give you some tips on how to clean without damaging your chain.
To wash a gold chain properly, start by giving it a bath. Plunge the jewel in a volume of water with soap. This cleaning with soapy water is as natural as it is effective. It will be even more so if you use a small brush with soft bristles to gently rub the jewel. Then rinse the jewel with warm water, put it on absorbent paper and wipe it with a chamois leather.
No need to look too far to find real tricks to make your chain shine again. In your kitchen, you should find an onion. Cut in half, it rubs on the jewel to remove the fat. The fresh bread crumb, applied on the jewel, "erases" the dirt from the chain, even between very fine links. You can also clean your gold chain with lemon or coke.
During twenty minutes of soaking in Coca-Cola, the soda will attack the dirt thanks to its acidity. In any case, rinse your gold chain well with water and wipe it with a lint-free cloth. Cleaning gold chains at home is also possible from the bathroom side. One well-known technique is to rub the chain with a soft toothbrush and toothpaste. A toothbrush is also very handy to really clean a gold chain with very fine links.
What kind of 14k Gold Chain is existing?
Now the carats have no more secrets for you. Let's get down to business, and the choice of the 14K gold chain. There is a multitude of possible shapes and colors for a gold chain. And here is a list of some of them.
1. Cuban links
The Cuban link chain is a variant of the standard link chain and has oval links that cross each other in a rope pattern. The links twist into a rope-like design, giving it a traditional look. Iced Up London has some Cuban Links in our catalog. 
2. Herringbone Chains
The herringbone chain is a flat gold chain, with is a sophisticated design, it can suit to men or women. It is not really popular among rappers but it is maybe the right chain to shine in the middle of the crowd.
3. Rope Chains
The rope chain looks like a real rope. It can be worn alone or with a pendant. However, the very fine threads that make it up can be fragile. It is therefore important to choose a good quality.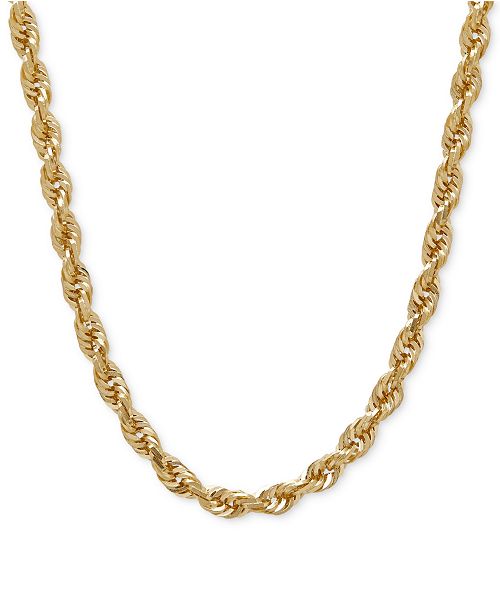 4. Figaro Chains
The figaro's one differs with the alternation of three small stitches between each elongated mesh. The figaro mesh is a classic men's chain. You will be able to choose a chain length between 50 and 60 cm, so that it is adapted to your neck. Different widths are also available. The largest figaro chains are 6.3 mm wide. 
Which pendant should I choose for a 14K Gold Chain?
That's it, gold chains no longer hold any secrets for you. But to have a maximum flow, you absolutely need a pendant that will make your jewelry a work of art. We have selected 5 pendants that will go perfectly with your new chain.
1. Iced Out Pendant Cross
14K Gold Chain with Cross. This is the classic of the classics, this pendant is surely the most popular in the world. Why not you now?
2. Iced Out Pendant Frieza Dragon Ball Z
For people who have an admiration for the villains in Japanese movies and other anime. Here is the very incarnation of the villain that everyone loves.
3. Iced Out Pendant Egyptian Pharaoh
Originally, it was the pharaohs who wore gold ornaments. The greatest rulers of the world offered the most beautiful gold chains and accessories to these living gods. Now it's your turn!
4. Iced Out Skateboard
14K Gold Chains are often associated with rapping and hip-hop in general. But let's not forget that the hip-hop scene and skateboarding have always been linked.
5. Iced out Pendant Jack Skellington
Halloween is in less than two weeks, in order to be in the theme and the news, this pendant will be perfect to complete an October 31st outfit.
Tell us in the comments below if you have a 9K, 14K, 18K or 24K gold chain. We are curious to know if any member of our community has one or more. Don't forget to follow us on our social networks, we are very active on Instagram.
Leave a comment