What is 4PF from Lil Baby?
Lil Baby is a rapper from Atlanta, Georgia. He is best known for his mixtapes and singles. He is also the founder of a record label called 4PF Recordings.
Who is the Rapper Lil Baby?
Lil Baby has been making music since he was young, and he has always wanted to be an artist. When he was in high school, he started making music on SoundCloud and posting it online. His first mixtape was released in 2015 when he was only 18 years old.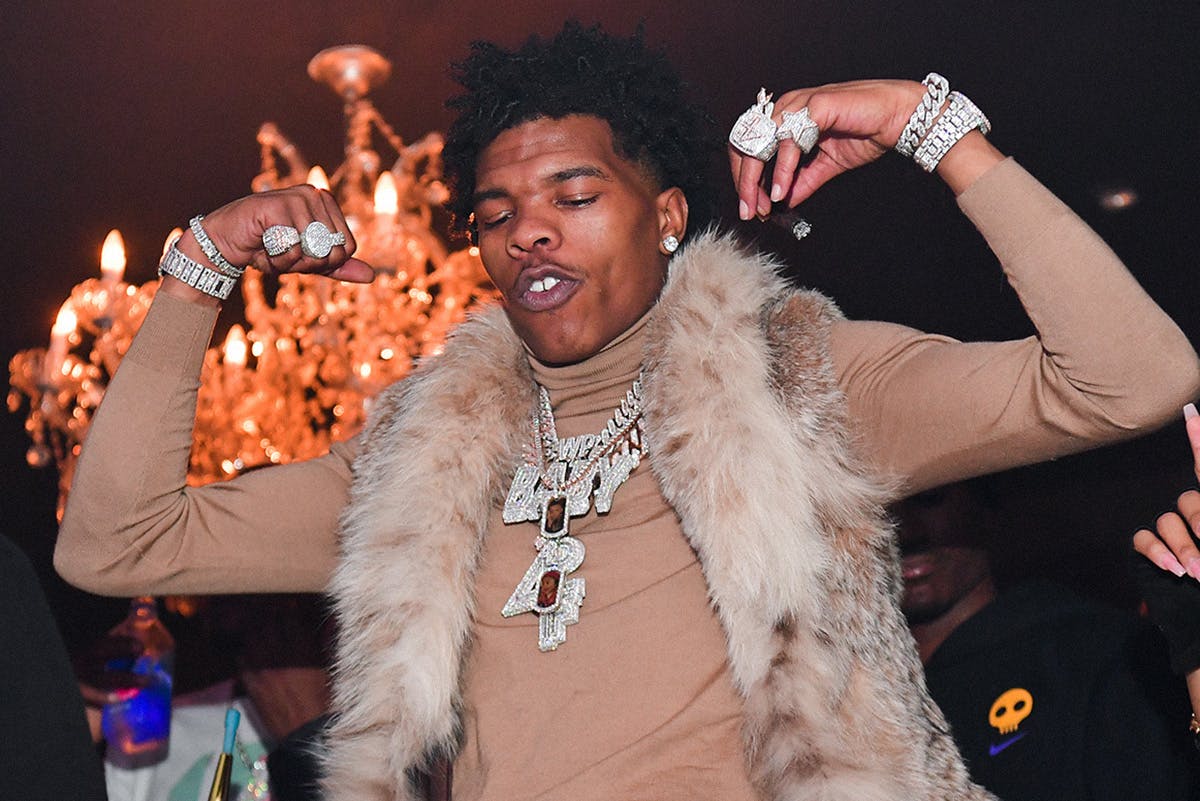 Lil Baby began his career in 2017 when he released his first mixtape, Perfect Timing. Since then, he has released several more mixtapes and EPs, and he has also collaborated with other artists such as Young Thug, Gunna, and Drake. In 2018, he released his debut album, Harder Than Ever, which peaked at number three on the Billboard 200 chart.
Lil Baby is considered by many to be one of the best new rappers coming out of Atlanta. He has received praise from many industry insiders, including Drake and Young Thug, who have collaborated with him on songs such as "No Reason" and "Drip Too Hard." The rapper is known for his catchy melodies and his clever lyrics, as well as his distinctive voice, which has been described as "raspy" and "nasal."
Lil Baby 4PF Chain
Lil Baby is wearing everywhere. The 4PF Chain is a symbol of wealth and unique flow. Covered with VVS Diamond Stones this 4PF chain cost over $20,000. At Iced Up London we have recreated Lil Baby's favorite necklace: the 4 PF Chain. Grab yours below now before they sell out! 
Lil Baby starts his own music label: 4PF Recordings
4PF Recordings was founded by Lil Baby in 2018. The goal of 4PF Recordings is to provide an outlet for quality music produced by young artists who have yet to receive their big break but are deserving of it nonetheless. 4PF Recordings has signed many artists over time including 42 Dugg and Rylo Rodrigez. 
In an interview with Billboard, Lil Baby explained that his record label 4PF  will be focused on helping up-and-coming artists find their sound and build their careers. "It's going to be about being able to show people how real artists do it," he said.
Lil Baby says that he expects his music label to grow quickly over the coming year or two as he continues to make connections in his hometown and beyond—and who knows where those connections might lead? The name 4PF is an acronym for « 4 Pockets Full », which symbolizes wealth and money according to the urban dictionary. 
When asked why he decided to create a record label, Lil Baby says: "I promote people, and the way in time it is now, some promotion could change a person's life. So then, labels reach out to people and give them deals, but they're the same deals I could give somebody.
Then it's like I might as well just start a label instead of just sending these boys out there to just do anything, like they can come with me and I'm going to show the way I'm doing. And, I'm an artist, so I'm learning first hand." 
What is 4PF Music Label?
A record label is a company that produces, distributes, and markets recorded music for artists. In most cases, it also manages their careers as performers by helping them secure gigs and negotiate contracts with promoters and venues.
Record labels are responsible for creating all of the marketing materials for their artists' releases—including cover art and track listings— and coordinating distribution with retailers like Amazon or iTunes.
They also oversee everything from production through mastering to the distribution of physical copies like CDs or vinyl records. Sometimes they even provide video production services as well!
There are many different types of record labels that specialize in different styles of music. Some record labels focus on rap music, others on pop or country.
Some record labels are huge and have an international following, while others are small operations run from someone's home office. They all offer different things to artists—and not all of them are created equal when it comes to treating artists fairly.
The pros and cons of record labels
The relationship between rappers and record labels can be a complicated one.
What's great about record labels is that they give you access to the resources you need to make your music come alive, and they can help you find an audience for your art as well.
You'll also get some guidance from a professional who knows their way around the industry, which means less stress and more productivity for you. However, there are some issues that arise when you're working with a record label.
When a rapper first signs with a record label, it's usually a joyous occasion. But as the relationship between rapper and record label progresses, both parties can find themselves facing challenges.This is especially true when it comes to the issue of ownership. In the music industry, there are two types of ownership: legal ownership and creative ownership.
Legal ownership refers to who owns the rights to the musical composition or lyrics that are recorded in a song.
Creative ownership is about who owns what happens with respect to how those songs are used and distributed by other companies (such as radio stations or streaming services).
How Artists Are Using Music Labels To Take Control Of Their Careers
Despite the fact that hip-hop was born out of the desire to tell stories, rappers often find themselves in situations where they're not able to do so.
For example, when they're signed to a label, they might not be able to write the lyrics they want because their record label will tell them what kind of content is appropriate for the genre.
This is why some artists have decided to release their music independently or start their own record labels.
When an artist starts their own record label, they are doing so for a number of reasons.
The most common reason is to have full control over their brand and their music. When you're signed to a major label, you're working with people who have different goals than you do (their primary goal is making money). If you're not careful, you can end up in a situation where they want to change your sound or image in ways that you don't agree with.
Another reason artists start their own labels is that they want to be able to get out from under the influence of others and make decisions for themselves. Sometimes this means taking risks or trying new things that would scare off a major recording studio or publishing company.
A third reason artists start their own labels is because they want more input into how the music is marketed and sold. They may not feel like it's enough for them just to record the album—they want to be able to market it too! That's why some labels will release music digitally but also put out vinyl records in addition or even instead of CDs or digital downloads. The idea behind this is that if someone buys one album release on vinyl, they'll likely buy another one later down the road when they can afford it.
The process of creating a record label is not as easy as it seems. As an artist, you have to know how to market yourself and promote your music. You also need to understand the business side of things like licensing, distribution, and copyright laws.
If you can't handle all of this on your own then you may want to consider hiring a manager or an attorney who can help guide you through the process. 
At Iced Up London we have recreated Lil Baby's favorite necklace: the 4PF Chain. 
Grab yours below now before they sell out! 
Upgrade your game with our fresh and flashy hip hop jewelry!
Are you looking for a unique way to show off your style? Look no further than our iced out jewelry collection! From luxurious necklaces and pendants to earrings and rings, we have something to suit everyone's taste.
Our high-quality jewelry is crafted with attention to detail, ensuring you get a product that is sure to make an unforgettable statement.
Shop now and get ready to turn heads!
- Real Gold PVD Gold Plating

- VVS Clarity CZ Stones
-  Anti Tarnish Technology

- Lifetime Warranty
Don't forget to use the code ICEDOUT10 for an extra 10% off your purchase.
Come buy iced out jewelry from our online shop today!
Leave a comment