Polo G Showing Off World's First iPhone Chain
Polo G, the Chicago-based rapper andsongwriter, is known for his unique style and innovative fashion choices. Recently, he has made headlines for owning the world's first iPhone chain. This one-of-a-kind piece of jewelry features a 3D bulldog holding an iPhone, covered in over 90 karats of VVS diamonds and weighing over half a kilo.
The chain, which Polo G refers to as the "Hardest Chain in The Game right now", is a true masterpiece of craftsmanship. The chain has been made by Icebox, the renowned Atlanta-based jeweler. The intricate details of the bulldog, including the red lines on the "B-Chain" and on the hands of the bulldog, are a testament to the skill and expertise of the jewelers who created it.
One of the most striking features of this chain is the inclusion of a screen on it. This unique aspect of the chain sets it apart from all other chains on the market and is sure to turn heads wherever Polo G wears it. The screen allows Polo G to display a variety of content, from music videos to personal photos, making the chain not only a fashion statement but also a functional piece of technology.
This iPhone chain is not only a symbol of Polo G's success and status in the music industry but also a reflection of his forward-thinking and innovative approach to fashion. The use of technology in this piece of jewelry is a clear indication of Polo G's willingness to push boundaries and explore new frontiers in the world of fashion.
The chain is also a symbol of Polo G's dedication to his craft, as well as his attention to detail and commitment to creating something truly unique and exceptional. The chain is not only a representation of Polo G's style but also his personality. The use of red lines in the chain, which is Polo G's signature color, is a clear indication of this.
In conclusion, Polo G's iPhone chain is not only a stunning piece of jewelry but also a work of art that combines technology, craftsmanship, and personal style in one. It is a true reflection of Polo G's innovative spirit, dedication to his craft and his status as a trendsetter in the music industry. This chain has been made by Icebox, the renowned Atlanta-based jeweler. This chain has set a new standard for luxury jewelry, and it is only a matter of time before others follow in Polo G's footsteps.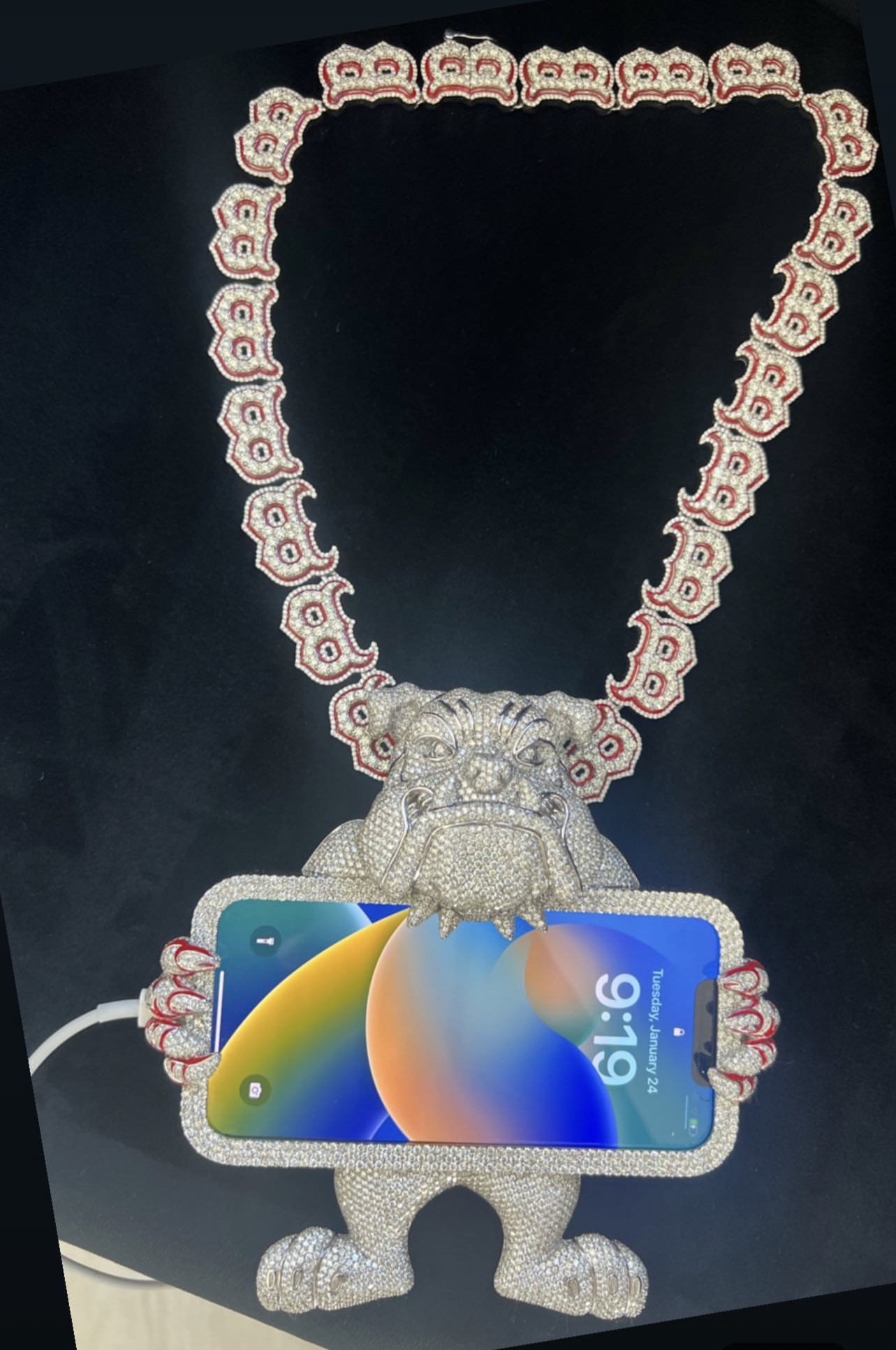 Leave a comment