Central Cee's Crazy Jewelry Collection
Central Cee's Crazy Jewelry Collection is here to take your look to the next level! The line of jewelry offers bold, unique pieces that are perfect for making a statement.
The collection has something for everyone, with pieces ranging from delicate earrings to wild necklaces. With Central Cee's iced out jewelry you can truly express yourself and stand out in the crowd.
Whether you're looking for something to add a touch of sparkle to your outfit, or you want to make an unforgettable statement, Central Cee has the perfect piece for you.
7. Central Cee "Live Yours" Pendant
In today's world of hip-hop, it's not often that you hear an artist encouraging their fans to live their own lives and express themselves in the way that makes them happiest. However, that's exactly what rapper Central Cee does with his "Live Yours" pendant. Central Cee's "Live Yours" pendant is a reminder for fans to embrace their individuality and to not be afraid to be themselves.
The pendant features the words "Live Yours" engraved on a golden bar, along with an infinity symbol on the back. It's the perfect reminder to live life to the fullest and express yourself in your own unique way. The "Live Yours" pendant is a symbol of Central Cee's commitment to promoting self-expression and encouraging his fans to be true to themselves.
He wants his fans to know that they can be whoever they want to be, no matter what obstacles are in their way. Central Cee's message is one of positivity and resilience, and it's a message that his fans have embraced. The "Live Yours" pendant has become a symbol of Central Cee's message and has become a popular accessory for his fans.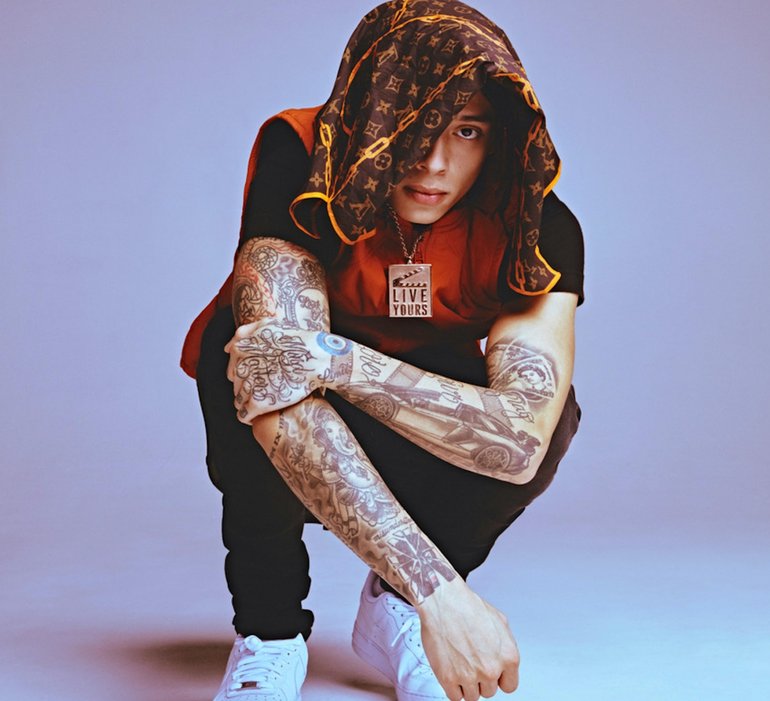 The pendant is a reminder to stay strong and to be true to yourself, no matter what other people may think. It's a powerful symbol of hope and courage, and it's something that Central Cee's fans proudly wear to show their commitment to living their lives to the fullest.
If you're looking for a reminder to stay true to yourself and live your life to the fullest, then Central Cee's "Live Yours" pendant is the perfect accessory for you. It's a powerful symbol of resilience and self-expression, and it's a reminder that you can be whoever you want to be.
6. Central Cee "23" Pendant
If you're a fan of UK rapper Central Cee, then you know he loves his diamonds. His latest release, the 23 Pendant covered in diamonds, is a testament to this. The pendant is a unique piece of jewelry that captures the artist's love for diamonds, as well as his passion for music.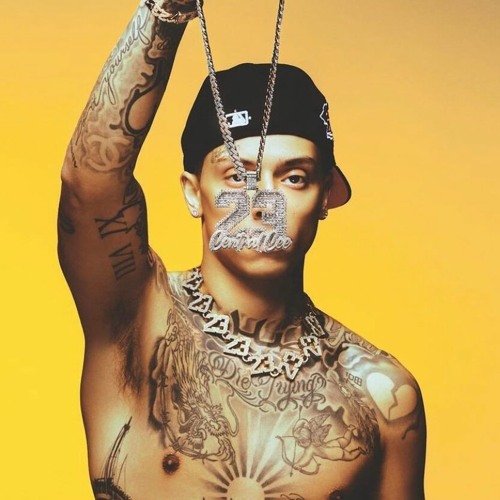 The 23 Pendant is made of 18 karat yellow gold and is set with white diamonds. It is a one of kind piece and is sure to turn heads. The pendant is a tribute to Central Cee's 23rd birthday, which was celebrated with this special piece of jewelry.The pendant is a powerful reminder of the artist's success and his commitment to his craft.
Central Cee's 23 Pendant is a stunning piece of jewelry that is sure to stand out. The diamonds add a touch of luxury and glamour to the piece, making it a perfect accessory for any music fan. The pendant is sure to be a conversation starter and a great way to show off your love of music and diamonds.
5. Central Cee Diamond Audemars Piguet
The latest hype amongst music fans is Central Cee's Diamond Audemars Piguet. The British rapper has been seen wearing this luxury timepiece, which is a symbol of his success and is a testament to his commitment to the craft. The Audemars Piguet is a prestigious Swiss watchmaker founded in 1875. It is renowned for its high-end timepieces, crafted with the finest materials and intricate details.
The Diamond Audemars Piguet is no exception. It is a limited edition piece, made up of 18k white gold and set with 77 round brilliant cut diamonds. The bezel is also set with an additional 27 diamonds, giving it a total of 104 diamonds. The attention to detail on this watch is remarkable.
4. Central Cee Trapstar Pendant
In the summer of 2020, UK rapper Central Cee made waves with his single "Loading", which landed him a Mercury Prize nomination. Now, he's back in the spotlight with his new Trapstar Pendant. This statement piece of jewelry is quickly gaining traction in the streets of London, and it's easy to see why.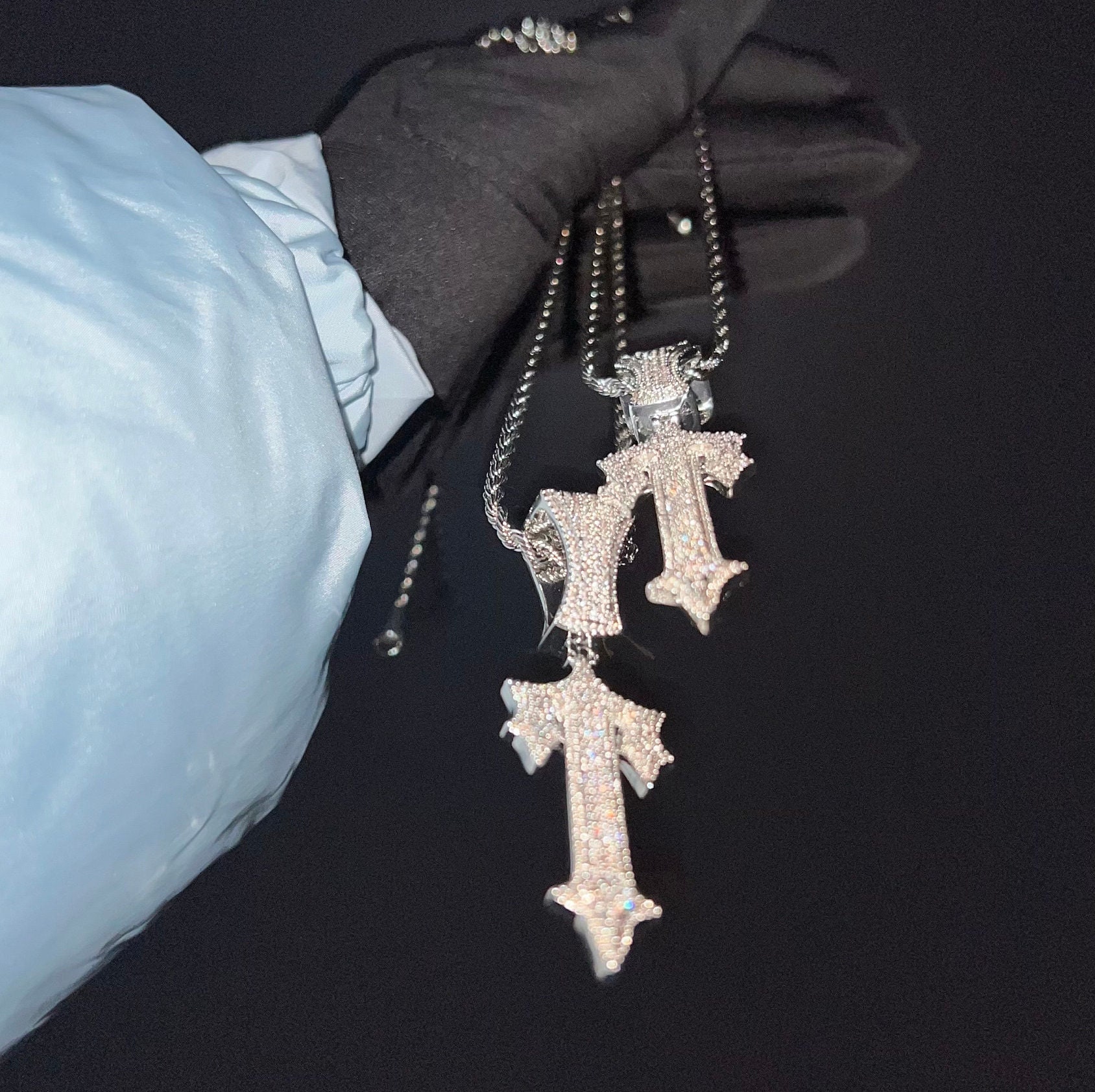 The Trapstar Pendant is a sterling silver pendant that features a bold, eye-catching design. The pendant is made up of two interlocking C's, which are meant to represent Central Cee's initials. It also features a cluster of stars, which symbolize his trapstar status. The pendant is finished off with a lobster clasp for a secure closure.
The Trapstar Pendant is the perfect accessory for anyone who wants to show their love for Central Cee and his music. It's a great way to show off your style and stand out from the crowd. Plus, the pendant is made of sterling silver, so it won't tarnish or fade over time.
3. Central Cee "23" Chain
Central Cee's new single "23" Golden Chain is a song that speaks to the struggles of growing up in a working class neighborhood. The music video for the track features a young man named Cee as he navigates the streets of London and deals with the reality of coming of age. The visuals of the video are stunning, and the track itself is an upbeat and inspiring anthem.
The song is a reflection of Cee's own experiences, as he expresses his thoughts on the difficulty of managing the pressures of life while still trying to make the most of it. He talks about the importance of staying true to oneself, and the need to stay focused on one's dreams, despite the odds. The chorus of the song is particularly powerful, as Cee chants, "cause I'm 23 and my golden chain is weighing on me".
The track is an ode to the working class experience, and serves to amplify the voices of those who are often ignored. Cee uses his platform to emphasize the importance of standing up for oneself and being resilient in the face of adversity. The song provides an uplifting message to all those who feel like they are struggling, giving them the strength and courage to keep going.
2. Central Cee "Syna" P
endant/Chain, Double Finger Ring & Earrings
Central Cee's Syna jewelry collection is a stunning range of accessories that are perfect for any wardrobe. From the classic pendant/chain to the bold double finger ring and earrings, each piece is crafted from white gold and is designed to last.
The pendant/chain is a timeless piece that can be worn alone or layered with other accessories for a more dramatic look. The intricate detail and unique design make it an eye-catching piece that is sure to turn heads.
The double finger ring is another exquisite piece from the Syna collection. This ring features two intertwined sterling silver bands, creating a unique and stylish look. The design is simple yet elegant, and would be the perfect addition to any outfit.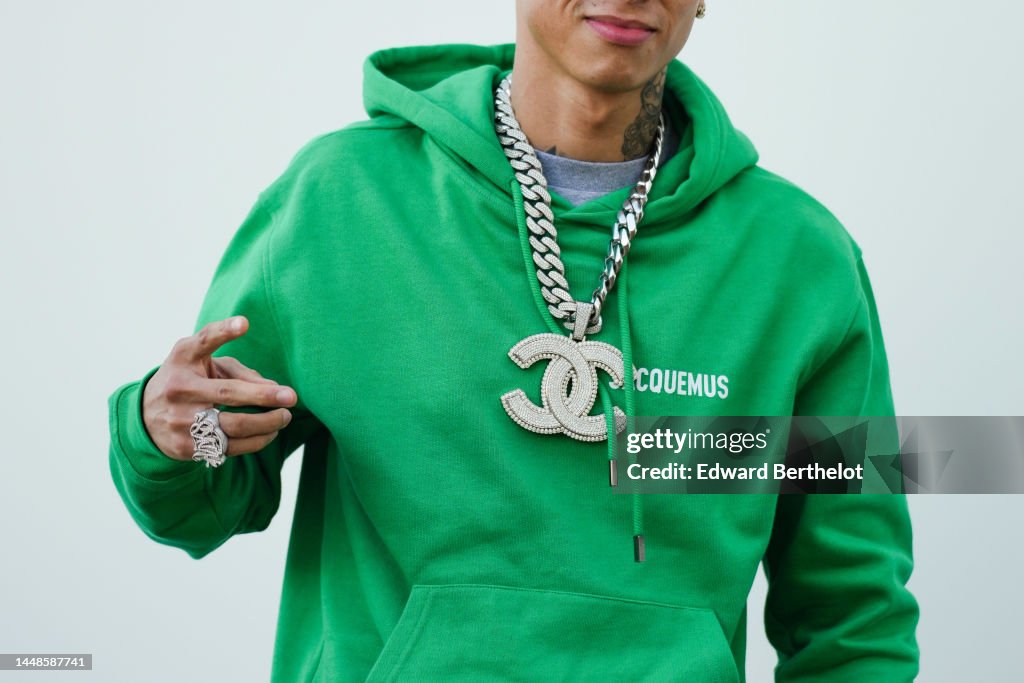 Finally, the earrings from the Syna collection are perfect for everyday wear. The subtly detailed design is perfect for adding a touch of style to any look. The earrings are also lightweight and comfortable to wear, making them a great choice for those who don't like bulky jewelry.
Central Cee's Syna collection is an amazing range of jewelry that is sure to become a wardrobe staple.
1. Central Cee Chanel Pendant
Central Cee's Chanel "CC" pendant is the perfect accessory for any fashionista looking to add a touch of elegance to their wardrobe. With its classic design, the pendant features a single, beautiful Chanel "CC" logo which is encased in a gold frame. It's subtle yet stylish, making it the perfect addition to any outfit.
The pendant is crafted from the finest metals, including gold and VVS Diamonds, and is designed to last for years. It's also highly resistant to tarnishing and scratches, ensuring that it will stay looking as good as new for many years to come.
The classic design of the pendant makes it a versatile piece of jewelry. You can wear it with a casual outfit, or dress it up for a more formal occasion. It also makes a great gift for someone special, or a nice way to commemorate a special event or milestone.
If you're looking for a timeless piece of jewelry that will never go out of style, Central Cee's Chanel "CC" chain is a great choice.
WHERE CAN YOU BUY ICED OUT JEWELRY ?
Are you looking for a unique way to show off your style? Look no further than our iced out jewelry collection! From luxurious necklaces and pendants to earrings and rings, we have something to suit everyone's taste.
Our high-quality jewelry is crafted with attention to detail, ensuring you get a product that is sure to make an unforgettable statement.
Shop now and get ready to turn heads!
- Real Gold PVD Gold Plating

- VVS Clarity CZ Stones
-  Anti Tarnish Technology

- Lifetime Warranty
Don't forget to use the code ICEDOUT10 for an extra 10% off your purchase.
Come buy iced out jewelry from our online shop today!
Leave a comment